Sri Lanka Navam Perahera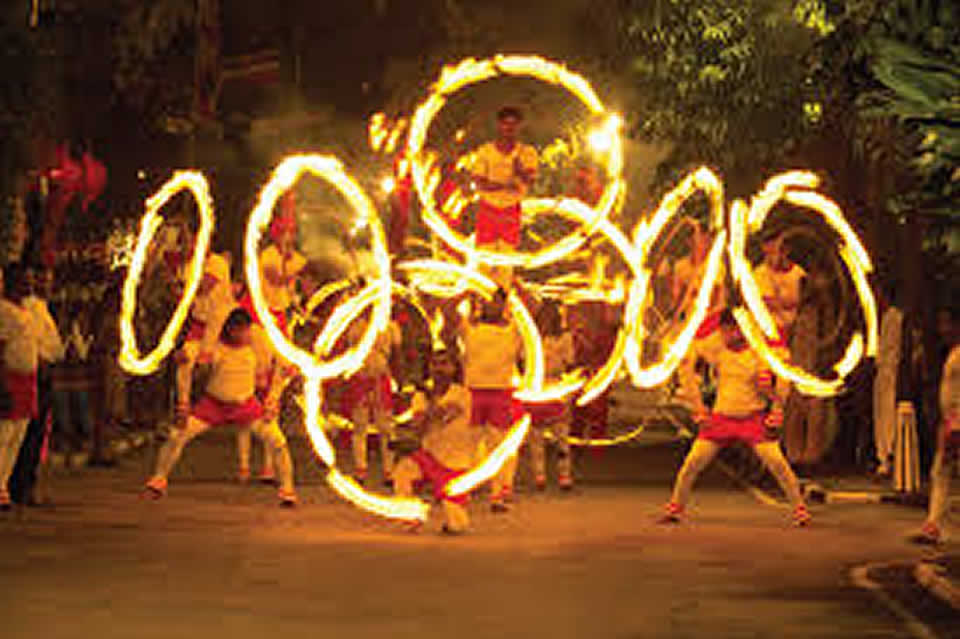 The Sri Lanka Navam Perahera which takes place in Colombo, Sri Lanka is an annual pageant that takes place for 2 nights in February/March usually on Navam Full Moon Poya in the vicinity of the Gangaramaya Temple and the non-traditional Temple, The Seema Malaka poised on the Beira Lake in Colombo, Sri Lanka. The first Sri Lanka Navam Perahera was held Colombo, Sri Lanka in 1979 and was an attempt to lift the spirits of the people as Sri Lanka was going through some dark days. The Gangaramaya Temple in Colombo, Sri Lanka is not just a temple but is centred around the tradition of "the village and temple" with vocational training projects for the empowerment of the youth. This pageant, the Navam Perahera in Colombo, Sri Lanka also helped to create a platform to promote the age-old arts and crafts and foster many livelihoods. The whole street leading to the Gangaramaya temple in Colombo, Sri Lanka is lit up beautifully and endorses the feeling of pomp and pageantry.
We can craft out tour programmes to Sri Lanka according to your requirements to include the Sri Lanka Navam Perahera in Colombo, Sri Lanka with other sights like Culture, Nature, Wildlife, Archaeology, Beach stay and even a game of golf if interested. Of course the season for the beaches in Sri Lanka in February/ March is on the Western coast of Sri Lanka like Kalpitiya, Bentota, Hikkaduwa, Ahungalla, Unawatuna near Galle, to mention a few.